Skilled Nominated Visas (also known as Australian Subclass 190 Visas) are a pathway that give the opportunity to skilled workers to settle permanently in a particular Australian state or territory. This visa is a point tested permanent visa that allows all skilled worker that are nominated by Australian State or Territory government to permanently shift in Australia. Subclass 190 Visas are part of General Skilled Migration's (GSM) Program that will allow nominated persons to help in the development of specific regions that are facing skill shortages. The Subclass 190 detail with all the key characteristics are given below:
Understand the Subclass of 190 Visa
Subclass 190 Visas Visas were designed for those workers that have the qualifications and experiences that are needed by certain Australian state or territory. This visa requirement is that the applicants must have been nominated before they start to apply for this Subclass 190. The State and territory governments can fill the shortages of skills and increase their economic growth by nominating person that had the necessary qualifications.
Subclass 190 Subclass Visa: Eligibility criteria
To be eligible to apply for a Subclass 190 you must meet certain requirements.
Trade for Nomination :The applicants must list a trade on the appropriate skilled occupations list in the jurisdiction that they are applying to if they want be eligible fir this visa.
A positive Skills Assessment from the suitable assessing authority is required in order to assure that the applicants qualifications and previous work experience matches the chosen occupation.
Expression of Interest (EOI): An EOI using the Skill Select Online System that indicate that the applicants are interested in applying for a Subclass 190 must be submitted by the expected candidate.
State nomination: The candidate must be nominated either by their state or territorial government. Each state will have its own requirements and other things for nomination which the applicant should meet to achieve this visa.
Points Test: At least 65 marks on the test are required by the candidate before they are eligible to be nominated. Factors that include work experience, age, qualifications and English language fluency are all considered when points are determined.
English Language Competency: Candidates must show they are experienced in the English Language through approved English Language tests.
Health and Character: A fitness and character test must be passed by all candidates and their immediate family to make sure they are not a danger to the health and safety of others.
Subclass 190 Subclass Visa: How to apply
The Subclass 190 Application Process had some key steps that are:
Skills Assessment: Candidates must have a positive skill assessment by the relevant authority for their job.
Expression of Interest (EOI). The candidate must fill out an EOI form through Skill Select. This will include information regarding their experience, skills and qualifications.
State nomination: If a government of a particular state or region finds  an applicant that is perfect to meet skill shortages in the area then they may nominate him/her for the Subclass 190.
If the nominee has received the nominating state or territory, he/she can then submit an application for a visa along with the supporting documentation.
Medical and character checks: Both the applicant and his/her family must submit to a health exam and provide police clearances from each country they've lived for at least 12 months over the past 10 years.
Visa Issue: The applicant will receive a Subclass 190 granting permanent residency to Australia when the application for the visa is approved.
Subclass 190 Visa: Its Benefits
Subclass 190 provides a lot of benefits to skilled migrants that are.
If the applicants and their families fulfil all the requirements for the eligibility than Permanent residency is granted to them.
Sponsorship for State/Territory: The sponsorship will be given to the candidate by a particular state or region that will make easy for the candidate to get employment in the area.
A candidate will receive an additional point on the score test if they are nominated for a position by a state or territory . They are therefore more likely to be offered a job.
Education and Health Care Opportunity : The applicants will get a free access to the Medicare public health system and can subsidize their child's education when they become a resident.
It is possible to get citizenship in Australia after a period of permanent residence and meeting some specific requirements.
Sponsoring Family: The Permanent residents are able to sponsor certain family members, such as parents and partners for different visas.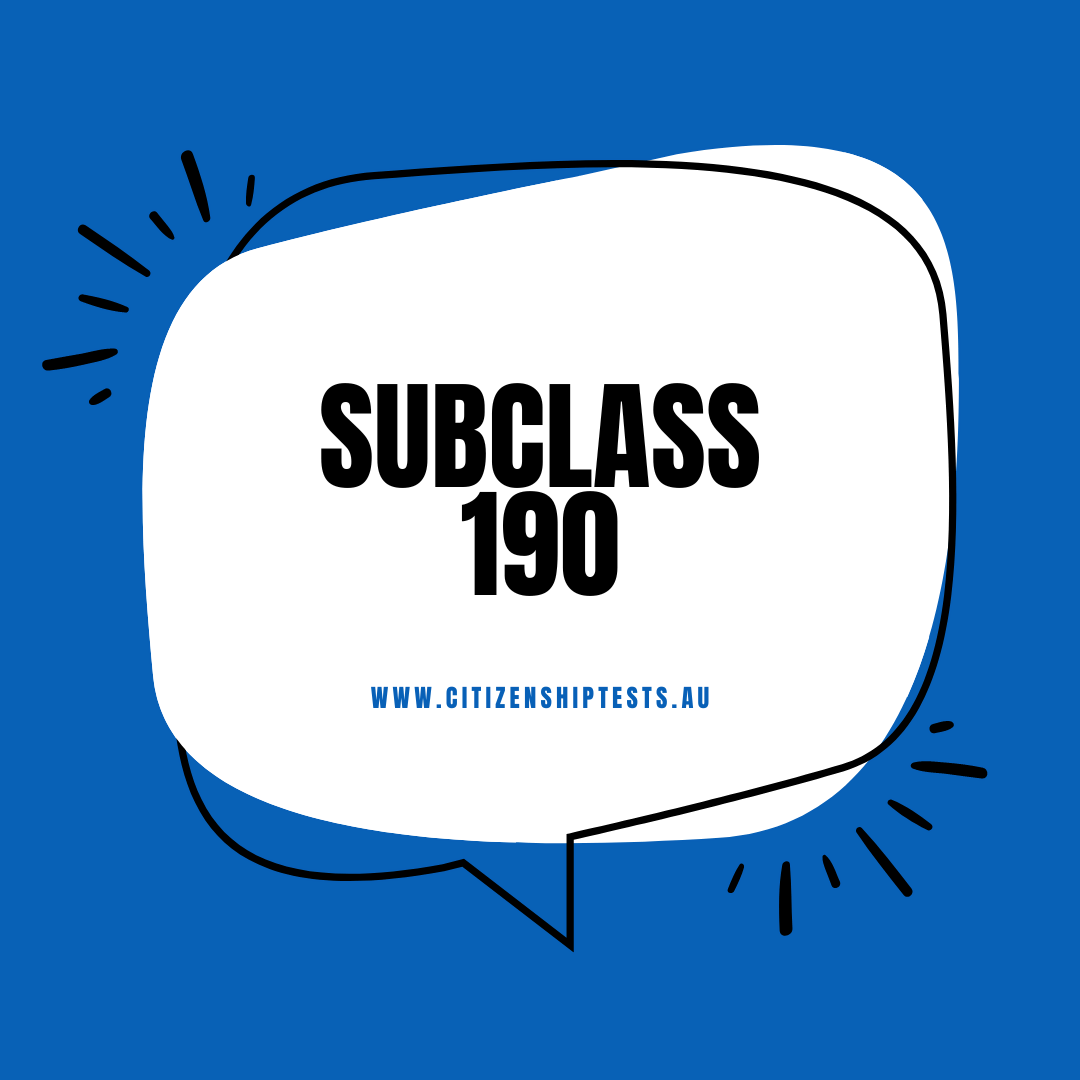 Challenges
Subclass 190 Visa also had some challenges that the candidate may face and these are:.
State Nominations Criteria. Each state or territorial government has specific nomination criteria. Candidate must make sure they satisfy the needs of the region that nominated them.
Obligation to provide occupations. The list of professions on skilled occupations is always subjected to change. This may influence the eligibility for a Subclass190.
Obligations – Subclass Visa holders are committed to work and live in the country or territory nominated during the period agreed upon at the time of visa application.
Requirements for High Number of Points: The minimal requirement to obtain a Subclass 190 Visa is the high number of point that are minimum 65 points. For some, this may not be possible.
Family Members:
190 Visa also provides the opportunity to include the applicants family members with the person and the family member that can apply are :
The person spouse, parents or partner
The person or their partner minor or adult dependent children.
Cost and Process:
190 Visa cost is about AUD 4640.00 and the age limit for applying this visa is under 45. Its processing time is faster if your all documents are submitted on time but it takes longer time to process if you missed any of your document. Once your visa is accepted then the government will contact you. Apply for this visa only when you job is listed on the relevant skilled list and you must satisfy the point test.
Conclusion
Australian Subclass 190 Visa is a permanent visa type that provides the opportunity to skilled worker to get a permanent residency in Australia by while contributing to the certain state or territory that are facing some skills shortage. The eligibility criteria, application procedure,  benefits, challenges and other things related to the visa are provided in detail. This visa not only provides a route to permanent residency but also allows skilled migrants and their families to become a valuable contributors in the growth of regional Australia.