Australian Citizenship Practice Test 3
The Australian Citizenship Practice Test 3 is an invaluable resource for people who are interested in becoming Australian Citizens. This test is intended to measure applicants' level of knowledge about Australian government, law, and history. 
This test includes topics such as Indigenous cultures, the democratic process, and citizens' responsibilities. It is possible to become familiar with Australian citizenship by taking the practice test. The test offers a chance to learn more about the rich history of Australia and its relationship with the Australian people. You can also check Australian Citizenship Practice Test 2 and Australian Citizenship Practice Test 4. The Australian Citizenship Test is designed to evaluate applicants' understanding of Australia's core values, principles, and history, as well as the functions of its government. It consists of multiple-choice questions based on the official Australian citizenship test resource book, "Australian Citizenship: Our Common Bond." To become a citizen, you must score at least 75% on the test.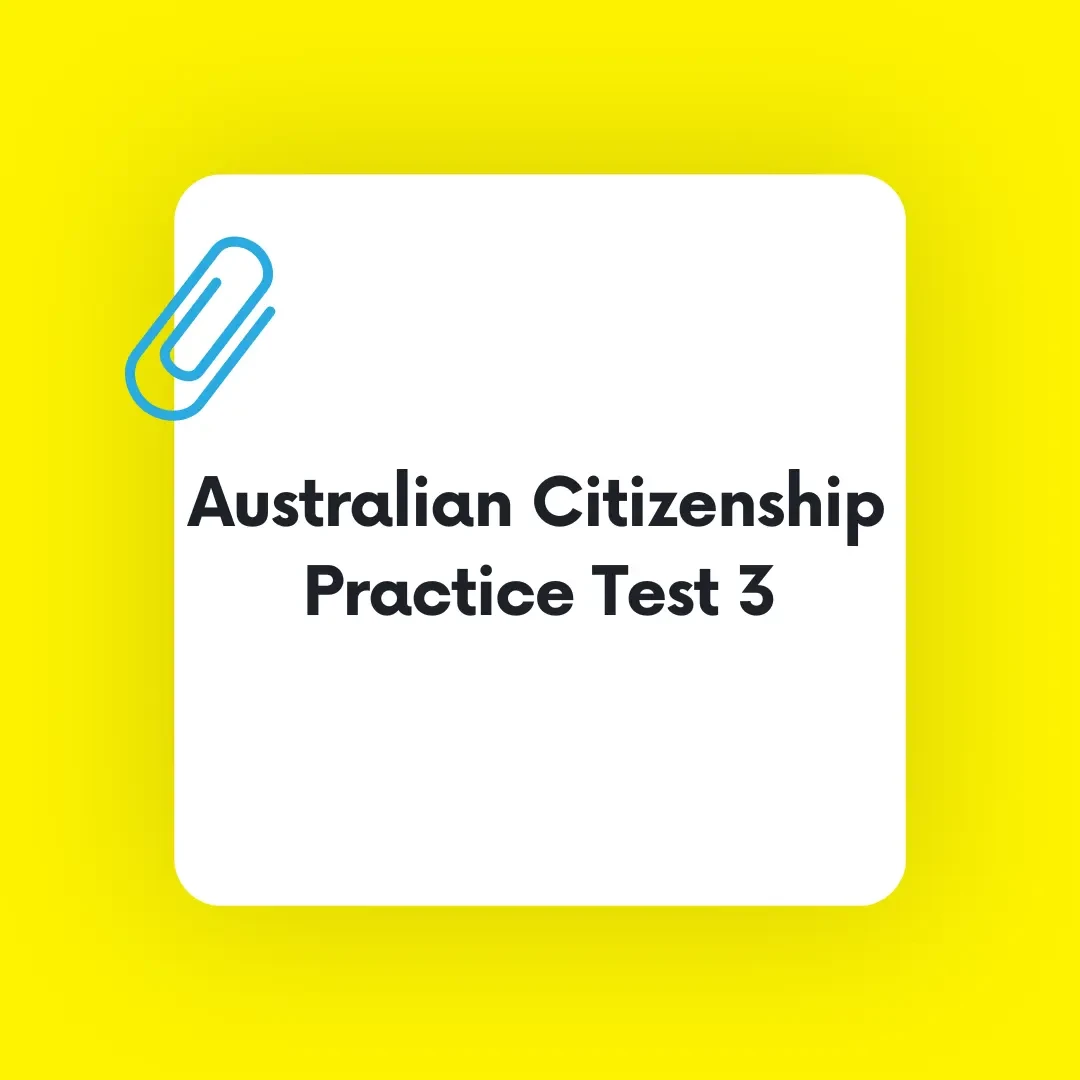 Obtaining Australian citizenship is a momentous occasion, and the Australian Citizenship Test is a vital step in the process. By following these steps and utilizing resources like the Australian Citizenship Practice Test 3, you can prepare effectively and increase your chances of success. Remember that thorough preparation not only helps you pass the test but also ensures that you become a knowledgeable and engaged Australian citizen, contributing positively to your new home. Good luck on your journey toward Australian citizenship! https://citizenshiptests.au/