Australian Citizenship Test Practice 7
The best way to prepare for the Citizenship test is to start attempting the Australian Citizenship Test Practice 7 The milestone of becoming an Australian Citizen is significant for those who wish to live in this wonderful country. The Australian citizenship test is required to obtain citizenship. It measures the knowledge an individual has of Australia's democracy, history, and values. The Australian Citizenship Test Practice 7 will be the focus of this article. Its importance and preparation methods are discussed. This article will explore resources such as Free Study Guides and Australian Citizenship Test Support that may help in the journey to becoming an Australian citizen.
The Australian Citizenship Test is an important step in the naturalization process and assesses a candidate's grasp of Australian culture, tradition, and government systems. Multiple-choice questions are designed to measure applicants' ability to understand Australia's government, culture, geography, and history. Citizenship Test Australia provides comprehensive study material, including practice exams, for applicants to help them prepare for the examination.
Free Australian Citizenship Test Practice Questions
Why Citizenship Test Practice is Important
It is important to prepare for any task. This Australian Citizenship Practice Test 7 will allow applicants to get familiar with both the format and contents of the real test. Applicants can improve their skills, gain more confidence, and pinpoint areas for further study by engaging in practice sessions. Australian Citizenship Test Support is available for those who need extra help in the preparation of the test.
In order to achieve success in the Australian Citizenship Test, applicants should make use of the support and resources available at CitizenshipTests. Our Website offers a variety of online study resources, including chapter-based test questions, that can help applicants prepare. To ensure your preferred test date and venue, it is a good idea to make a booking online. You must also check Australian Citizenship Practice Test 6 and Australian Citizenship Practice Test 5.
Preparation Strategies for Passing the Citizenship Test Australia 2023
To prepare for the Australian Citizenship Test, you need to take a methodical and structured approach. Here are some strategies you should consider.
Get to know our common bond. Start by doing the Citizenship Test Australia video course. Take special note of information pertaining to Australian Citizenship Test Practice 7 since it is an important part of your exam.
The best way to build confidence and knowledge is by dedicating time each week to reviewing the material. It is important to maintain consistency in order to build knowledge and confidence.
Practice Tests: Use Australian Citizenship Practice Test 7 or other resources available to simulate exam conditions. An analysis of your performance will help you identify improvement areas and make revisions accordingly.
Ask for help: Do not hesitate to contact Australian Citizenship Test Support Services if you need assistance or if there are specific questions. The Australian Citizenship Test Support Services can help clarify and provide additional guidance.
By attending Citizenship Ceremonies, you can better understand the culture and values of Australia. You can witness how important this moment is for your fellow candidates by attending citizenship ceremonies.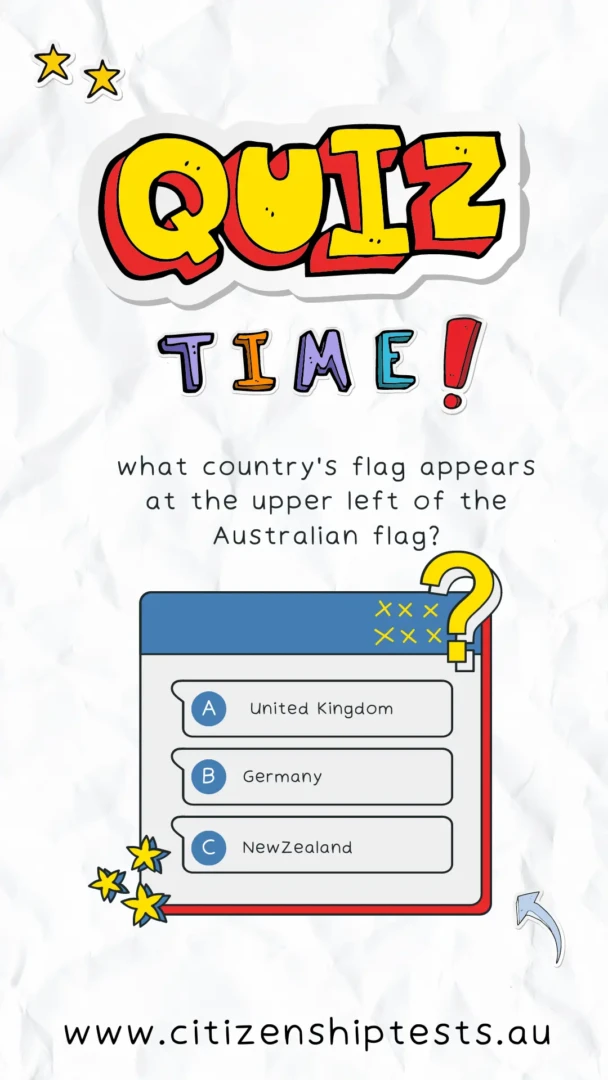 It is no small feat to become an Australian citizen. And the Australian Citizenship Test Practice 7 has a vital role in that journey. In preparing thoroughly for this test, candidates demonstrate a commitment to becoming active and informed citizens of Australia. To increase your chance of success, use the free study guide, practice exams, and other support services. You will be rewarded for your hard work and dedication with a rewarding citizenship ceremony.