It is a great honour to be an Australian and belief on Our Common Bond. The journey to becoming an Australian citizen requires courage, determination and commitment. It is a great experience to move abroad and become a fully-fledged citizen. You are valued for your contributions to our peace and Democracy is a society that values freedom and equality.
Australia is one of the world's oldest land masses. It is the sixth largest country in the world and the largest island
nation. It is also the flattest and the driest inhabited land mass. Much of Australia has poor soil and low rainfall,
making it hard to farm. The dry inland areas are called 'the outback', and are particularly remote and harsh
environments. In Australia, water is a very precious resource.
Being such a large country, Australia has regions with quite different climates. There are tropical regions in the
north of Australia and deserts in the center. In the south, the temperatures can change from cool winters with
mountain snow, to dry heatwaves in summer.
In addition to the six states and two mainland territories, the Australian Government also administers the following
territories:
Ashmore and Cartier Islands
Christmas Island
the Cocos (Keeling) Islands
Jervis Bay Territory
the Coral Sea Islands
Heard Island and McDonald Islands in the Australian Antarctic Territory
Norfolk Island.
World Heritage sites
The following Australian sites are listed on the United Nations Educational, Scientific and Cultural Organization
(UNESCO) World Heritage List.
Cultural
Australian Convict Sites
Budj Bim Cultural Landscape
Royal Exhibition Building and Carlton Gardens
in Melbourne
Sydney Opera House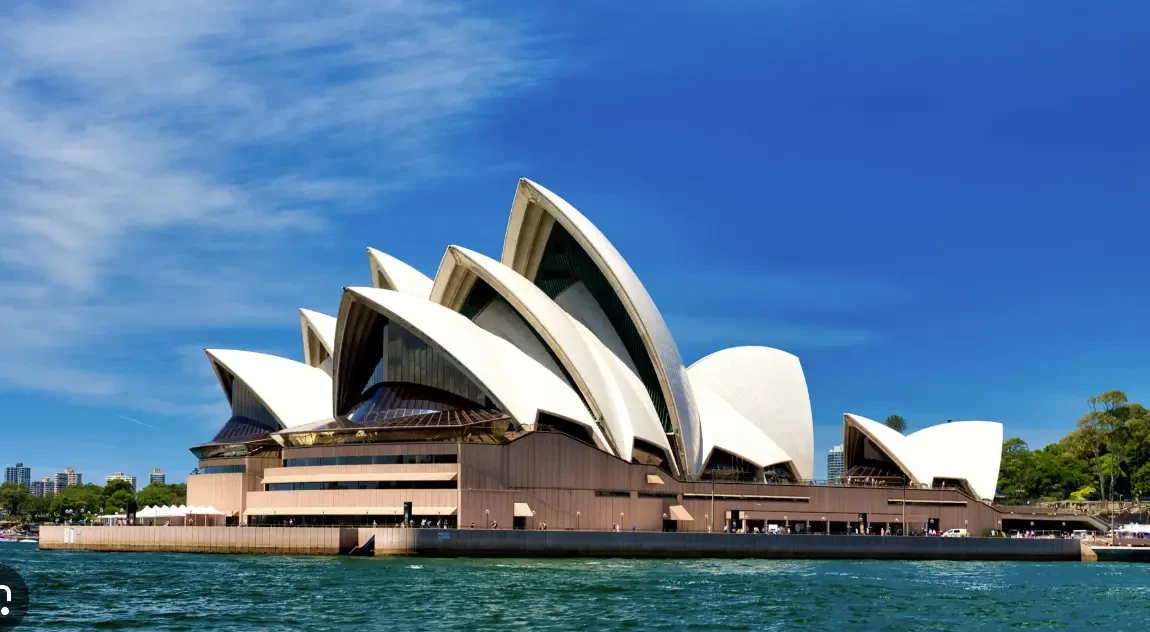 Natural
Australian Fossil Mammal Sites in South Australia
and Queensland (Riversleigh/Naracoorte)
Fraser Island
Gondwana Rainforests in Australia
Great Barrier Reef
Greater Blue Mountains Area
Heard and McDonald Islands
Lord Howe Island Group
Macquarie Island
Ningaloo Coast
Purmululu National Park
Shark Bay, Western Australia
Wet Tropics of Queensland.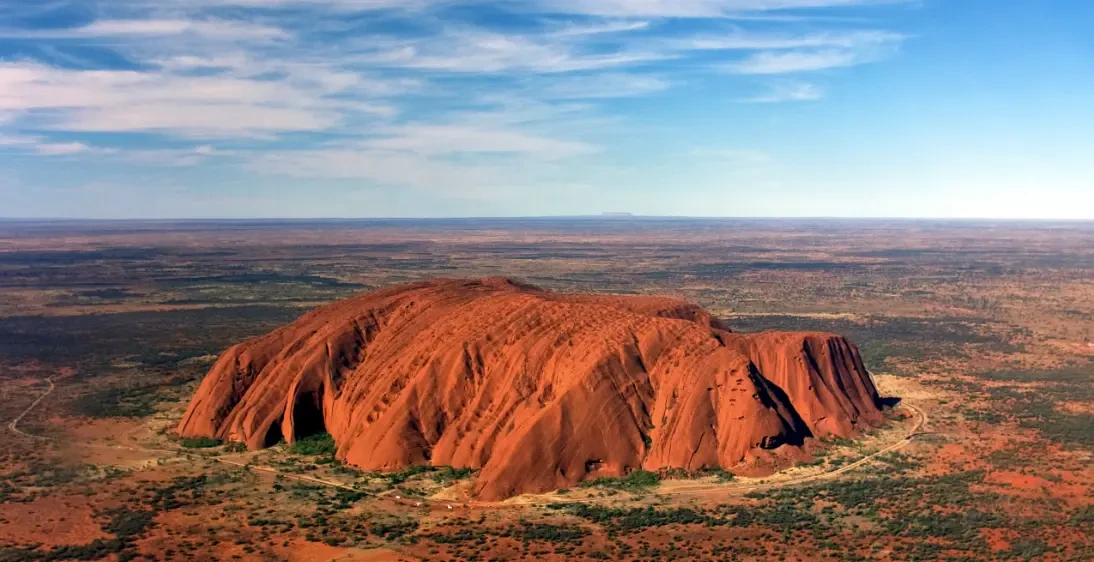 Mixed
Kakadu National Park
Tasmanian Wilderness
Uluru-Kata Tjuta National Park
Willandra Lakes Region.
In addition to the western iconography and natural wonders listed above, there are thousands of sacred sites
across the country that are of significance to Aboriginal and Torres Strait Islander peoples. These sites are an
important part of Australia's cultural fabric and are important to all Australians. Sacred sites are usually linked to
stories of ancestral beings and their role in creating the vast landscape, embedding cultural values, kinship
relationships and social order.
A vast country
Aboriginal and Torres Strait Islander peoples have a special
relationship with the land. They have always valued contact
with their neighbors and travel large distances to meet.
The 'song-lines' of Aboriginal and Torres Strait Islander
peoples are stories that link traditional law, history and
culture with geography, stretching across different cultural
and language groups right across Australia. They have
been maintained for thousands of years.
In many parts of Australia, people have limited access to
services, such as schools, health services and
shops, that other Australians take for granted. We work
together to support people living in remote communities.
Notable Australians have helped solve problems of
remoteness through ingenuity and innovation.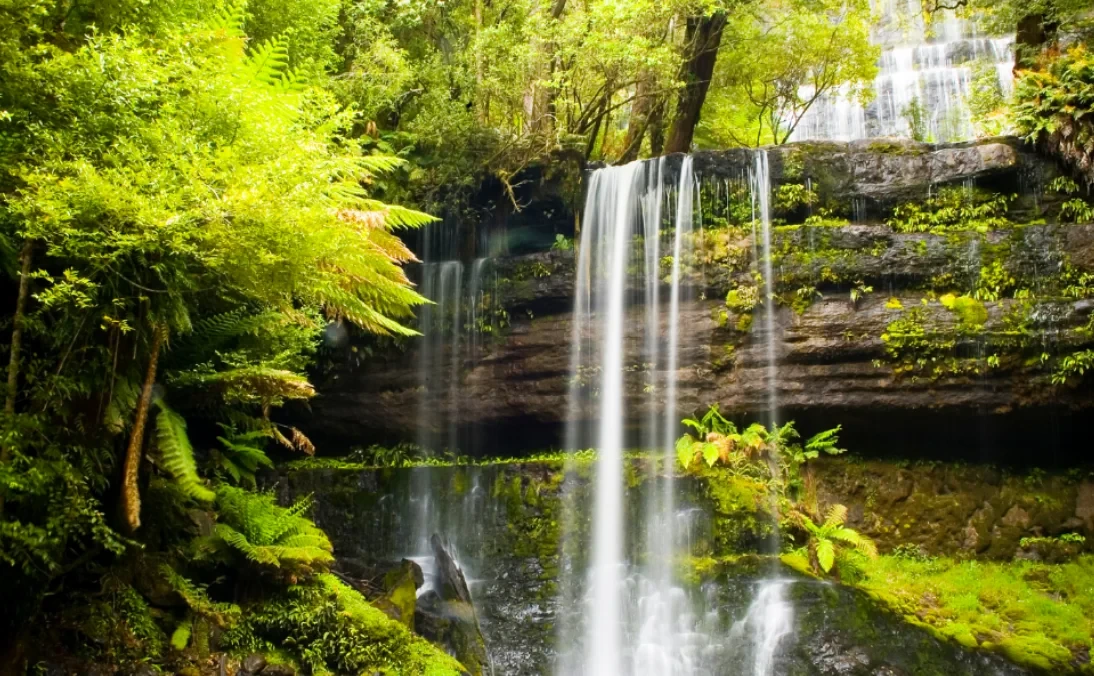 Listen to Australian citizenship: our common bond audio
The Australian citizenship: our common bond podcast will prepare you for the Australian Citizenship Test. This podcast presents key points from the section testable of the resource book Australian Citizenship Our Common Bond
Episode 1 – Introduction
This episode has information about:
the Australian citizenship test
the Australian citizenship ceremony and the Australian citizenship pledge
Episode 2 – Australia and its people
This episode has information about:
Australia's people
Australia's states and territories
traditions and symbols
Episode 3 – Australia's democratic beliefs, rights and liberties
This episode has information about:
our democratic beliefs
our freedoms
our equalities
the responsibilities and privileges of Australian citizenship
participating in Australian society
Episode 4 – Government and the law in Australia
The information in this episode is about:
How Australians have their say
Our system of Government, which includes how Australia is run and what the roles of each government level are.
How laws are made, and how they are administered
Episode 5 – Australian values
This episode has information about:
Australia : Our Common Bond
Our Common Bond represents more than a simple phrase. It is the core values and principles of Australian society. Australia is a multicultural country with diverse backgrounds and cultures. It recognizes unity, inclusion, and respect. We explored the meaning of "Our Common Bond" in this article. Australia has a multicultural population, which includes people from across the globe. Australian citizenship: our common bond pdf is a force for unity, uniting the different cultures, traditions, and languages that make up the vibrant tapestry of the country. While Australians come from diverse backgrounds they all share the desire to build a harmonious, inclusive society. It cultivates an innate sense of belonging amongst people of different cultures, religions, and languages.