Basic Citizenship Requirements :
Once you become a permanent resident of Australia, the next thing you always think about is getting Australian citizenship. The basic criteria to apply for citizenship application is that you must have lived in Australia for the past 4 years, in which you have lived for at least 1 year as a permanent resident. you can check further your residence requirement using the calculator. Becoming a citizen of any country is a long and complex process and usually have to sit in exams in order to acquire it. The Australian Citizenship Test consist of 20 multiple choice questions and time frame to complete is 45 minutes. This test aims to assess the knowledge and understanding of the applicant about their chosen country's laws, culture, history, and values. Further eligibility criteria will be explained in each category. There are two main pathways to becoming eligible for this: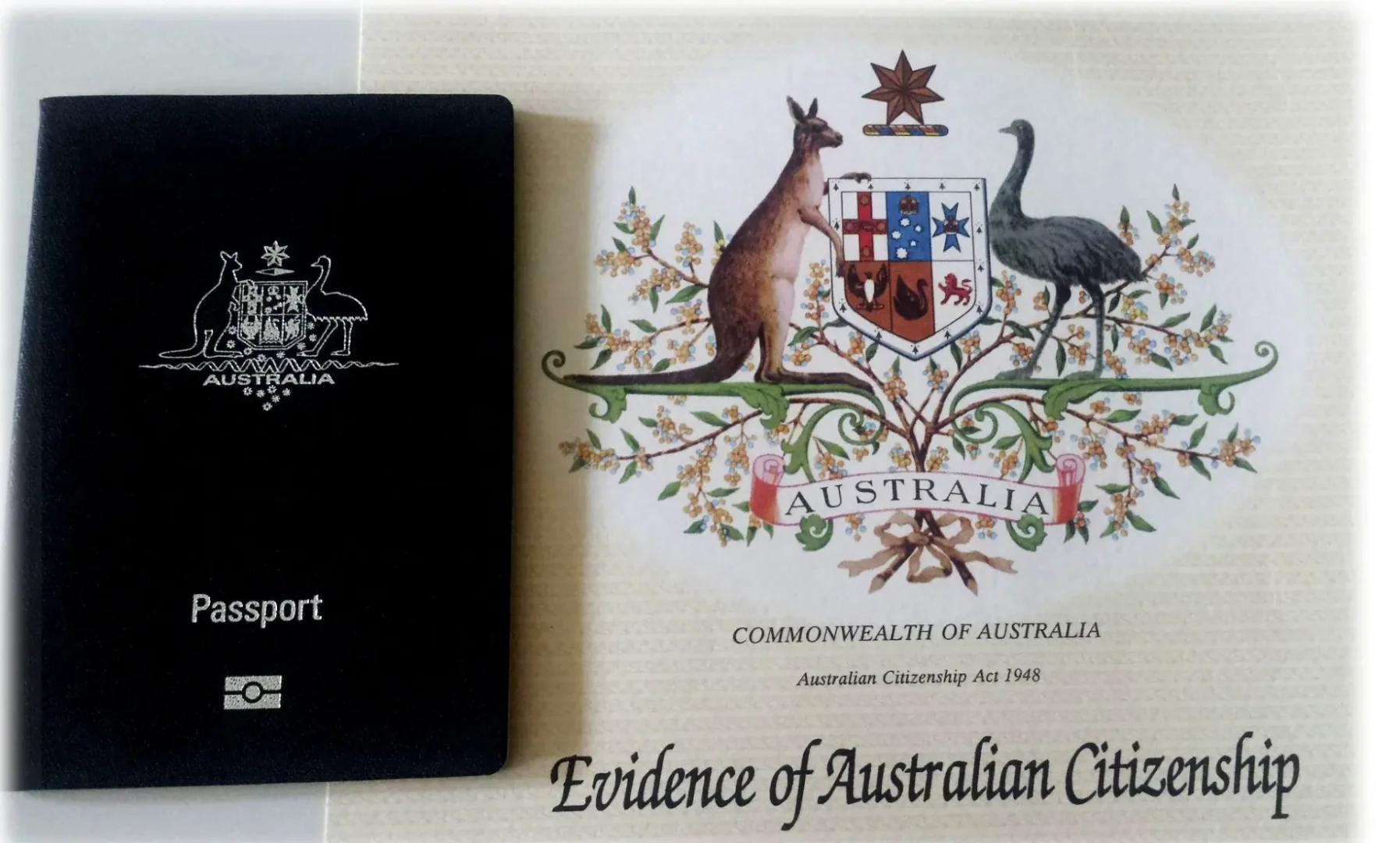 1. Citizenship by Descent
2. Citizenship by Conferral
There are other categories that come under citizenship by conferral which are explained below:
Permanent residents and NewZealand Citizens
Permanent residents over 60 years of age
Children under 15 years of age
The child born to a former citizen
Adopted child by an Australian citizen
People born in Papua New Guinea
Person with disabilities
Former Australian Citizens
People born in Australia
Basic requirements for becoming an Australian Citizen
The eligibility criteria differ from each category mentioned above, but some of the basic common requirements are the same in every category, which will be explained below:
1. Must be a Permanent resident or New Zealand Citizen
The 5 must-have basic requirements needed in order to become a citizen are given below.:
2. Minimum Residence Requirements
Australian Government wants you to show your living and bonds with Australia. The minimum residence requirements are as follows:
Residing in Australia with a valid visa for the last four years, being a permanent resident for the past year, or being a citizen of an eligible New Zealand country.
No more than 90 days have been spent away from Australia in the previous year, and no more than 12 months have been spent away from Australia overall in the last four years.
If fulfilling this duty will put a child under the age of 16 or 17 in serious hardship or disadvantage, you must show evidence.
Children under the age of 16 must be permanent residents but are exempt from the general residency requirement.
3. Must be of Good Character
If you are 18 years of age or older, you must be of "good character."
The "persistent moral qualities of a person" are those with good character.
When evaluating a person's moral character, we take into account
adhere to and follow Australian law and fulfil the other obligations outlined in the citizenship promise
We may think about:
whether you have been honest in your dealings with the Australian community, including giving false or misleading information in relation to a visa or citizenship application, any recorded criminal convictions, obligations you may have to a court in Australia or overseas, your association with people of concern, incidents of reported domestic violence, and any recorded criminal convictions.
4. Must have knowledge of Australia
You have to know what citizenship in Australia entails. Most candidates will take the citizenship exam to determine this.
A working command of the English language, a comprehension of what it means to be an Australian citizen, appropriate familiarity with Australia, and an appreciation of the rights and obligations of citizenship
an awareness of and dedication to Australian ideals centered on liberty, respect, and equality
If you pass our citizenship exam with a score of 75% or above and properly respond to each of the five questions on Australian values, you satisfy our knowledge requirement.
5.Must be willing to live in Australia
You must have the intention of relocating to Australia or retaining strong ties to the country while you are abroad. Being an Australian citizen is a privilege that needs dedication over the long haul.
If any of the following apply to you:
an Australian citizen's kid
a spouse who is an Australian citizen and spending time with their Australian relatives
spent time in Australia and opened a bank account there
employment in Australia; payment of income taxes there; and ownership of property there.

Getting citizenship is very much important in Australia as there are numerous benefits of it. Moreover Australia is one of the countries who allow dual citizenship.